Or should I say, 3-2-1 REALLY TRULY?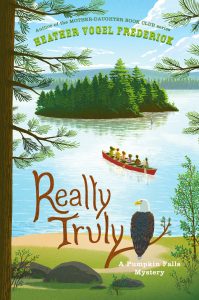 My next Pumpkin Falls mystery is due to hit bookstores in three days, and I think some festivities are in order! How about we start with a conversation between me and my main character, Truly Lovejoy, to kick things off? The two of us talked on Zoom – I'm practically a Zoom expert now, how about you? – from her home in New Hampshire and mine near Boston. We talked about what we've both been doing during the shutdown, and about the latest mystery that she and the Pumpkin Falls Private Eyes have on their hands in the new book, and more. Read on!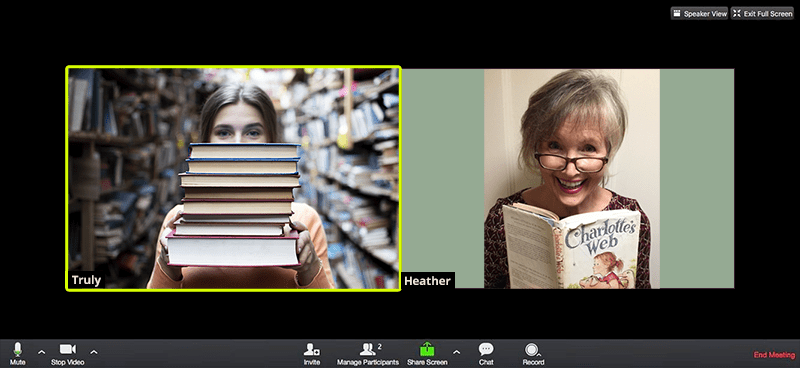 HVF: So Truly, how are things in Pumpkin Falls?
TRULY: Boring. Boring boring boring.
HVF: Because it's a small town?
TRULY: No, because it's BORING! I'm stuck at home, and online school was the worst, if you ask me, which nobody ever does. My brothers and sisters are driving me crazy, I can't have friends over or go anywhere, and swim team got cancelled because the pool is closed. The beach at Lake Lovejoy just re-opened, thank goodness, so at least I'll be able to swim there, as long as I practice social distancing and stay six feet away from everybody else.
HVF: How are the Pumpkin Falls Private Eyes?
TRULY: (sigh) I wish people wouldn't call me and my friends that.
HVF: You were the one who made the name up.
TRULY: (shoots me a look)
HVF: Working on solving any new mysteries?
TRULY: Nope. Nothing. Nada. Zip. Not since that whole mermaid and pirate thing. . . .
HVF: Mermaid and pirate thing?
TRULY: (another look) Seriously? You wrote it, remember?
HVF: Well. Yes. I guess I was hoping you might talk a little bit about it.
TRULY: My lips are sealed. Anyone who wants to know about mermaids and pirates in Pumpkin Falls will have to read the new book.
HVF: OK, fine, let's change the subject. How are things at Lovejoy's Books?
TRULY: I've been helping Aunt True fill orders for curbside delivery, mostly. We're hoping to reopen soon. Oh, and after Ella Bellow put face masks on the sheep in the window of her store across the street, Aunt True and I designed a window display of our own. We put up a big poster of Miss Marple and her Top Ten Books for Surviving the Shutdown.
HVF: Miss Marple as in Agatha Christie's famous sleuth?
TRULY: Miss Marple as in my grandparents' golden retriever. She's named after that Miss Marple, though. (mutters under breath: which you should remember because you wrote that, too)
HVF: (pretending not to hear) So what does your grandparents' dog recommend?
TRULY: A bunch of books on stuff like baking treats and making bread –
HVF: I've been baking treats and making bread like crazy!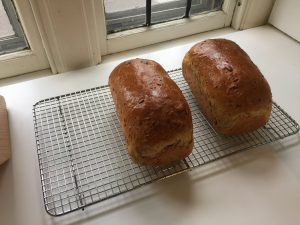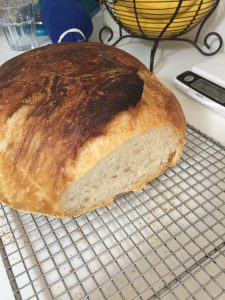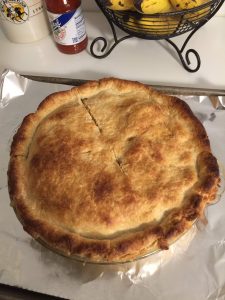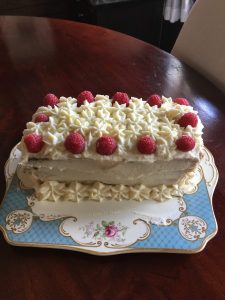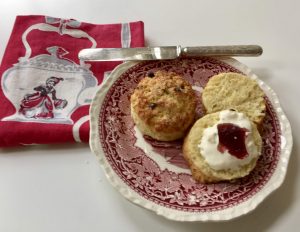 TRULY: You're making me hungry!
HVF: You're always hungry. Any else that your dog recommends?
TRULY: Yeah. Some books about hobbies like knitting and quilting and woodwork and stuff.
HVF: I've been knitting up a storm! I'm an experienced knitter.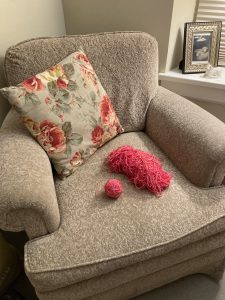 OK, sometimes not so much. How about you? You took that socks class with your mother, right?
TRULY: (sighs) I really, truly stink at socks.
HVF: They're tricky – especially for people with big feet. Not that either of us have big feet.
TRULY: (glares) My mom's been trying to get me to knit a hat. She says hats are way easier than socks.
HVF: I've made some cute hats recently.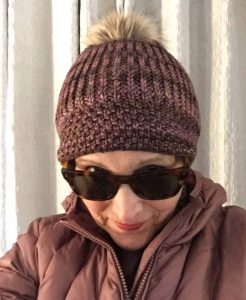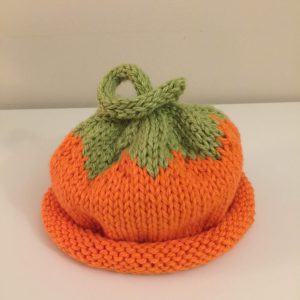 And now I'm working on a cowl.
TRULY: (sounding excited) An owl? I love owls! They're my favorite birds!
HVF: No, a cowl. It's kind of like a short scarf, only joined at the ends.
TRULY:
HVF: (defensively) It's not as stupid as it sounds.
TRULY: Right.
HVF: So what other books are on Miss Marple's list?
TRULY: I put a bird-watching book on there – it's been selling like hotcakes, since birding is something you can do from your own back porch or on a walk in a park or the woods. The rest are mostly mysteries. Aunt True says that in times of stress, readers want something with predictable rules, where all the loose ends are tied up by the last page. Oh, and some Jane Austen stuff, too. Aunt True says you can't go wrong with Jane.
HVF: I don't know what I would have done without Jane these past few months! It's been all Austen, all the time around here. In fact, the best thing that I've done so far during the shutdown (well, besides baking and knitting) was listen to Jennifer Ehle read Pride and Prejudice aloud on YouTube.
TRULY: Jennifer who?
HVF: Ehle. She played Elizabeth Bennet in the 1995 BBC production.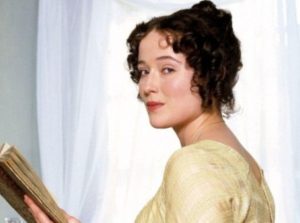 TRULY: Oh, I've heard my mom and Aunt True talk about that one.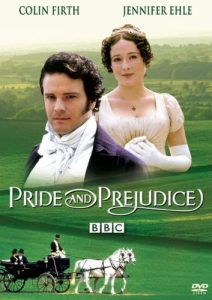 HVF: (gazing dreamily off into the distance) Colin Firth plays Mr. Darcy.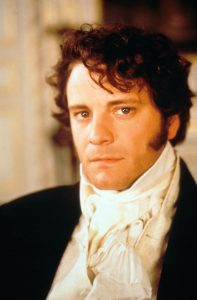 Anyway, Jennifer read aloud every day, often from her car with her dog, Violet, sitting beside her. It was SO MUCH FUN to watch her, and to hear the book come to life. Jennifer is an amazing reader. She totally gets the humor – Jane is so funny! Mr. Collins! Lady Catherine de Bourgh! The characters are amazing. It was a complete and very welcome daily escape for me. Here's a link in case you want to listen to it.
TRULY: Uh, thanks.
HVF: Give it a try while you're knitting that hat for next winter.
TRULY: Right.
HVF: And as for the rest of you – aren't you curious about the mermaids and pirates in Pumpkin Falls? Of course you are! And you'll have your chance starting in 3-2-1. . . .
Coming Tuesday, June 30 – Really Truly by Heather Vogel Frederick. Click here for full details.