Before I became a writer, I was a reader—and still am.
I was born in Peterborough, New Hampshire into a family of bookworms, and spent most of my childhood holed up in the library or in my bedroom, reading. My mother used to say that if Heather had her nose in a book, the house would have to burn down around her before she'd sit up and take notice! Those are the best books, though, aren't they? The ones that take your imagination by storm and spirit you off into a different world?
My father was an elementary schoolteacher and principal, and every night before bed he'd read to me and my two younger sisters. He's a talented actor (he performs in plays on Cape Cod all the time) and always came up with great voices for the characters. I think his finest role was as Aunt Sponge in Roald Dahl's James and the Giant Peach, performed in our living room.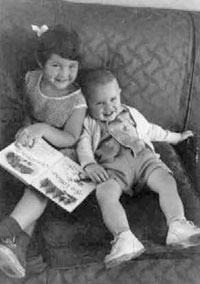 I was also fortunate enough to be born into a family of what my grandmother called "big talkers"—talented storytellers, especially the women. I loved to hide behind chairs and sofas when my mother and grandmother and aunts got together and eavesdrop on their stories. My grandmother's were the funniest and the best, and I begged to hear about her childhood in rural Nova Scotia over and over again.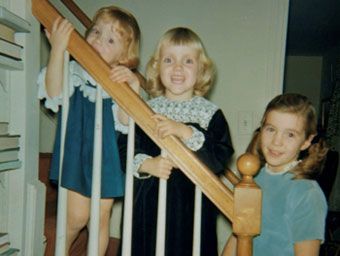 I wrote lots of stories growing up—including a whole novel during rest hours at summer camp one year—and my sisters and I would often put on plays. Since I was the oldest and bossiest sister, I always got the lead. Our middle sister, who was skinny and had short hair (the dreaded "pixie cut"), always got stuck with the boy parts, and we made our little sister take the animal roles. Once, memorably, she was even a vegetable (the pea in "The Princess and the Pea"). We had a lot of fun.
The summer after I turned 11, my family moved to England for a while, where we lived in a 400-year-old stone cottage on the edge of Charnwood Forest. To this day I dream about that house—its cheerful pink kitchen, two-foot-thick walls, and especially its thatched roof full of birds. I still think it's the perfect house. Just down the street in Bradgate Park were the ruins of the birthplace of Lady Jane Grey, who at sixteen ruled England for a mere nine days. I loved to wander in those ruins, then sit in my bedroom's deep windowsill and write stories about castles and knights in shining armor and doomed teenage queens.
I continued to write stories for my own amusement throughout middle school and high school. Later, in college, I majored in English Literature and German. As a lark during the final quarter of my senior year, I signed up for a children's literature course. The instructor, a wonderfully passionate children's librarian who quickly became a dear friend, rekindled my interest in this genre, and it was then that I decided I would write books for young readers some day.
Before that time came, however, I spent a year at the University of Cologne, Germany, as a Fulbright scholar, and when I returned home I married my college sweetheart and became a journalist. I loved working in the busy newsroom at The Christian Science Monitor, where I wrote and edited feature stories and eventually became the Children's Book Review Editor. After our two sons were born, I launched a freelance career and wrote for a number of newspapers and magazines, including The New York Times, Family Life, Child, and Publishers Weekly, where I was a contributing editor for many years.
Today, after spending more than 20 happy years in the Pacific Northwest, my husband and I are living once again in New England. Our nest may be empty (well, except for our dog Billie), but our lives are full—full of work we love, family and friends we love, and a new home that we love, too. In fact, it reminds me a lot of that English cottage of my childhood, brimming with cozy nooks and crannies that are just right for a writer like me!