One of my favorite holidays isn't really a holiday at all.
It's Maple Month.
For those of you who have no idea what I'm talking about, Maple Month happens every March here in New England, and it is a Very Big Deal indeed. I'm sure it's celebrated in other places as well, wherever maple producers do their thing. Here where I live, as soon as the conditions are right (cold nights, warmer days), which usually happens come March, maple producers take to the woods to tap their trees, open their sugarhouses, fire up their evaporators – and let the magic happen. Sap flows, sap is collected and boiled down, and voila! Maple magic. Maple syrup, maple sugar, maple cream, maple – well, you get the picture. In a word, maple everything! Yum!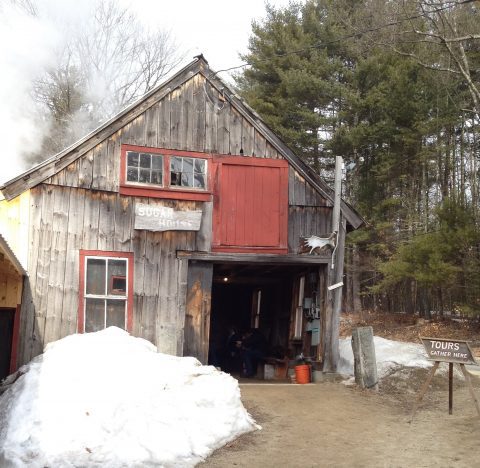 Maybe it's my Canadian roots (is the Canadian maple leaf flag not a thing of beauty?), but I'm pretty sure that maple syrup runs through my veins.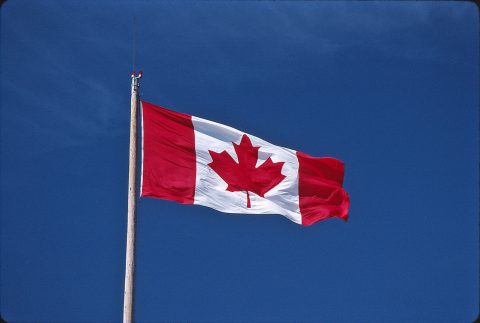 Give me a choice of anything in the world to put on pancakes or waffles, and it's always going to be maple syrup. REAL maple syrup, that is – none of that fake stuff. Give me a choice between fudge and maple sugar candy and it's going to be maple sugar candy any day of the week. Ice cream? Maple walnut, of course.
Readers often ask me where I get my story ideas. When it comes to my Pumpkin Falls mysteries, you don't have to look any farther than my own lifelong love of maple for the maple-inspired theme at the heart of Yours Truly.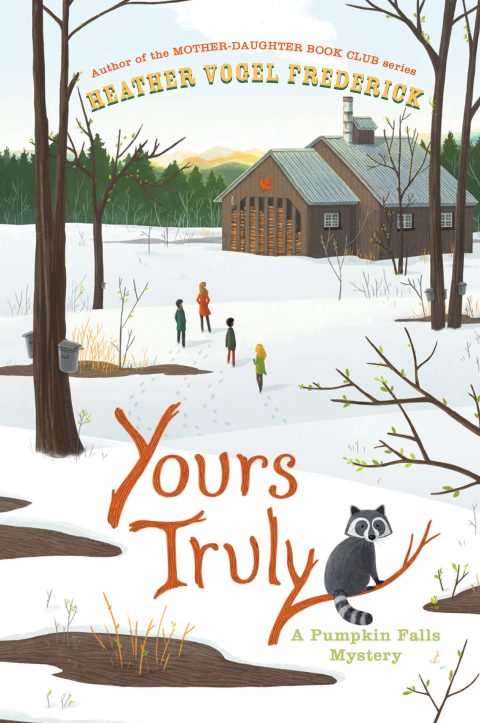 And when I say "lifelong" I'm not exaggerating. Take a look at this picture: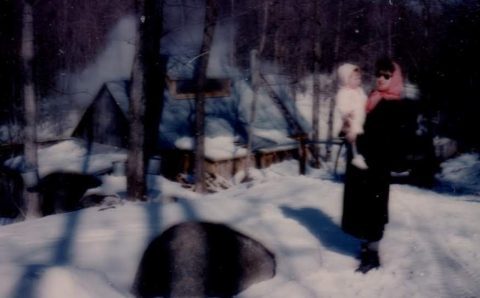 That's my mom and me, a long time ago, on a wintry day in New Hampshire. Isn't she glamorous, with her sunglasses and scarf? (She's the Canadian one, by the way.) I'm a little over a year old in this picture, and I swear I can remember the sweet smell of steam wafting from that sugarhouse behind us. Mmmm mmmm.
Last weekend, my husband and I had hoped to drive up to visit Parker's Maple Barn, our favorite sugarhouse in southern New Hampshire, but the cross-border pandemic travel restrictions kept us closer to home. So instead of pancakes and waffles drenched in made-on-the-spot maple syrup, we went off to find the next best thing: maple walnut ice cream.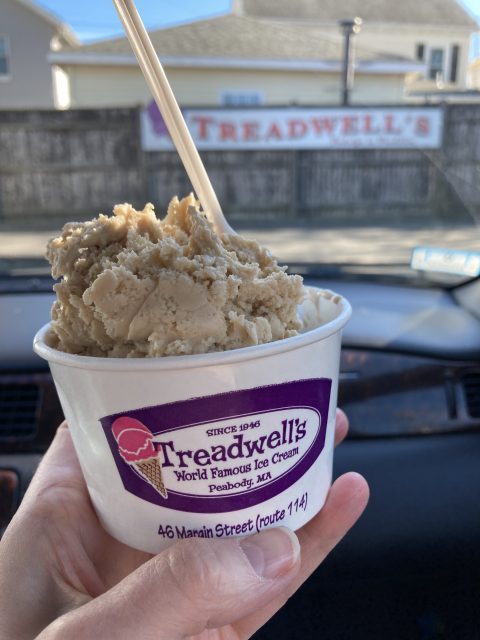 It's never too cold for ice cream here in New England!